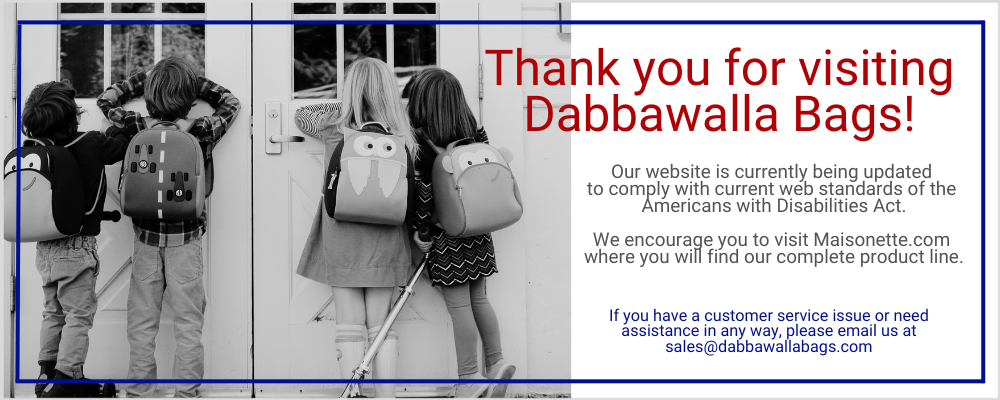 In a global world of mega-merchandising, Dabbawalla Bags stands apart with our line of individually-crafted bags. We are a small, mom-owned business whose mission is to make well-designed bags from sustainable, earth-friendly materials that are functional, fun, and stylish enough to stand out from the crowd.
Adventures await! Where will you go with your Dabbawalla?
p>

EVERY DABBAWALLA IS AS UNIQUE AS THE PERSON WHO CARRIES THEM. SHARE YOUR ADVENTURES. #DABBAWALLABAGS
A note about counterfeit bags. Copying our designs is not only the worst kind of flattery but also potentially dangerous. We work hard to ensure our products are crafted from 100% toxic-free materials and completely safe for children.  Please be aware that counterfeit products are being sold under the Dabbawalla name and logo.  Please contact us if you have any questions at all about whether the bag you are purchasing is an authentic Dabbawalla sold by an authorized retailer.