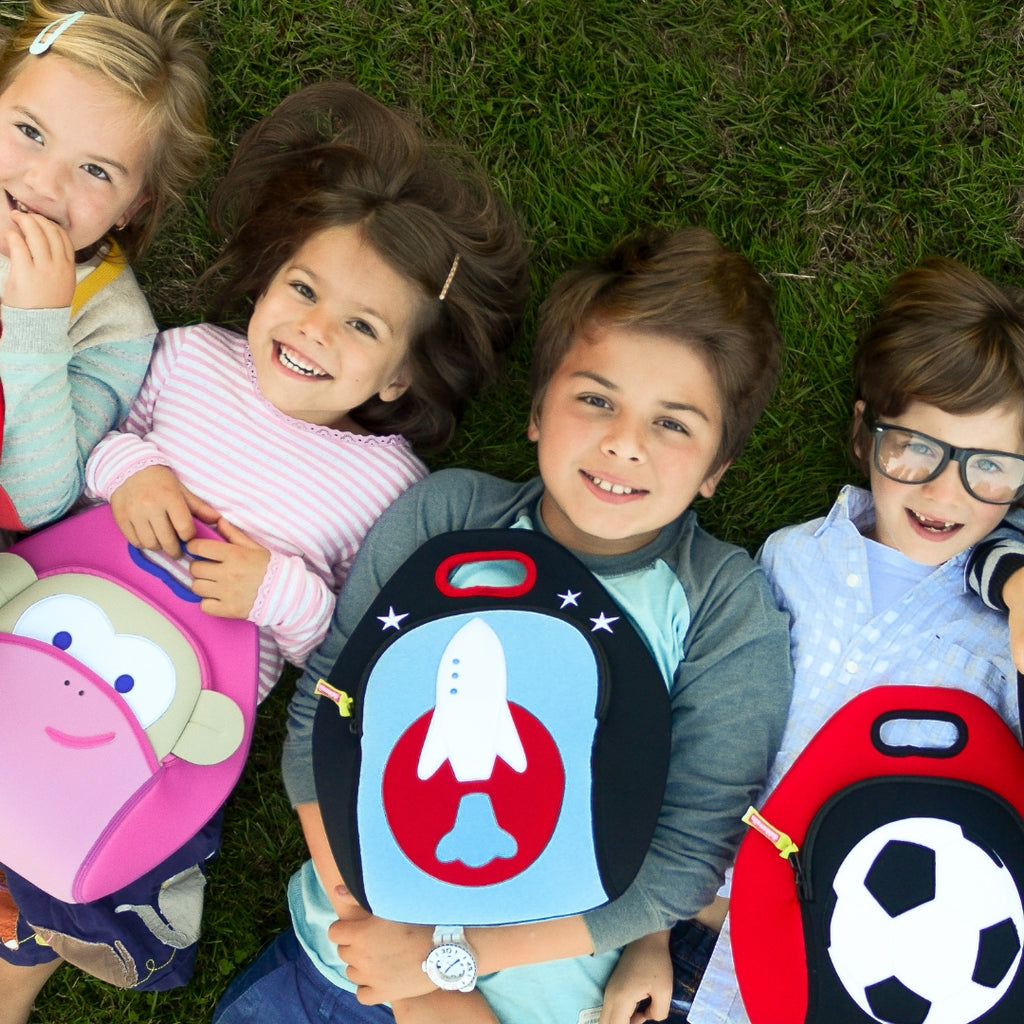 No one every said that your kid's lunch bag had to be boring, or a paper sack. Instead, they can take a fun eco-friendly lunch bag that helps express their style and one they won't outgrow quickly. Goonie was sent a Monster Geek Lunch Bag to take with him on the go and to carry snacks and meals with him everywhere.
The Monster Geek Lunch Bag is by Dabbawalla Bags, based on the dabbawallas delivering homemade lunch to thousands of office workers in India. Dabbawalla Bags create fun and funky bags for your kids to take their items on the go. Inside the Dabbawalla lunch bag are mesh pockets that help separate everything inside, including a pocket that is perfect for holding water bottles in place. The lunch bag is soft sided and fits most items you would pack for lunch. Overall the bag is 10″ H x 9″ W x 6″ D and can hold a small or medium Bento box packed with a delicious lunch.
The soft lunch bags are perfect for sending lunch to school for your kids, it will keep everything inside at a food safe temperature for up to five hours. The outside is made of a soft neoprene material and is water resistant in case spills happen on the way. It's soft handles make it easy for your kid to grab it and carry it to school or to latch onto your child's backpack and the zipper is easy to handle even for little hands.
Our favorite things about Dabbawalla Bags? The adorable designs – they're unique, fun and have one that everyone can enjoy and love. When Goonie first got his he started laughing at the funny monster and was excited about a new lunch bag to show his friends. Of course, the fact that the bag is completely washable, reusable, completely eco-friendly and is a fun design that I wouldn't be afraid to take to work with me doesn't hurt either!
Check out Dabbawalla Bags online for their fun lunch bags as well as lunch containers to fit inside the bag!