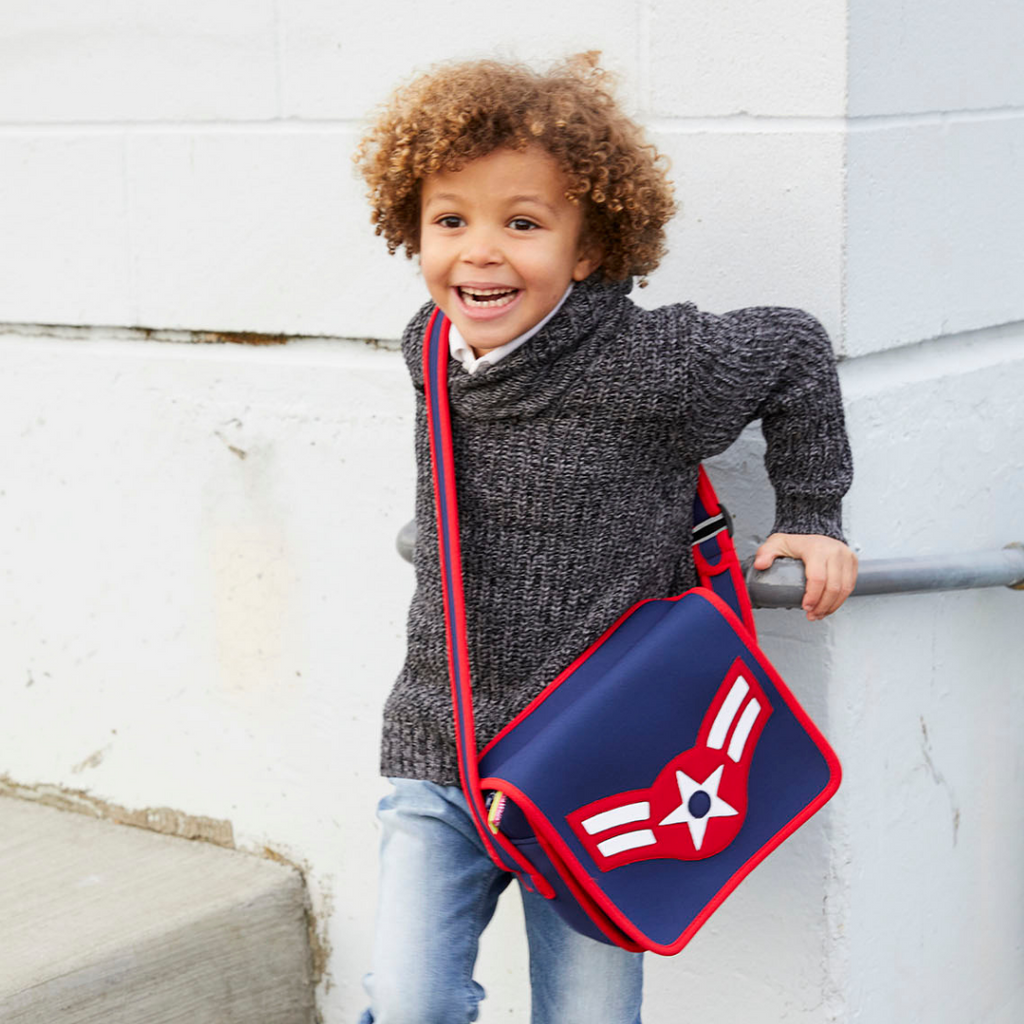 Just in time for summer camp and adventures, the new Dabbawalla Messenger Bag is perfect for the kid who needs to take their stuff here, there and everywhere, Dabbawalla Bags, a small mom-owned Seattle-based company, is excited to announce the addition of the adorable Bonnie Scottie Messenger Bag and the classic American Vintage Flyer Messenger Bag to the Dabbawalla Bags accessories line-up. The Messenger Bags are crafted from the same washable, sustainable, 100% toxic free material that the rest of the product line is sewn from.
The messenger bag designs (MSRP $30) are sized from ages 3-13+ with an adjustable strap, zippered enclosure and an inside mesh pocket to keep everything organized. Dabbawalla Bags has released both designs in response to the high demand for the colorful Bonnie Scottie Backpack (MSRP $42) and Lunch Bag (MSRP $30) and the military hero inspired American Vintage Flyer backpack (MSRP $42) and Lunch Bag ($30).
Each Dabbawalla Bag is individually-crafted by sewers who earn fair wages and benefits in pleasant working conditions at a female-owned factory in Taiwan. They are committed to providing high-quality products that are unique, fun and manufactured with a social conscience.
Dabbawalla Bags has built a solid reputation in the kid's marketplace with its eye-popping colorful line of eco-friendly and machine-washable lunch bags, backpacks and accessories for kids of all ages. The complete line is available at www.dabbawallabags.com and at speciality retail stores through North America, Europe and Asia.
For more information, including press kits, samples and media images, contact sgivens@dabbawallabags.com or 877.200.5708